One of the most important photography festivals in Africa, next to Les Rencontres de Bamako in Mali, is LagosPhoto, which this year will be held for the fourth time from October 25 till November 24 in the capital of Nigeria. Being the first and only international photography festival of the country is has appropriated itself the task to promote African photography from national as well as international photographers around a central theme, this year 'The Megacity & Non-City'. Within this subject photographers tend to looks at both the development of urban centers and the influences of technology, the internet, and the digital revolution in Africa. They will also investigate how these factors have transformed photography and their sense of place in a globally connected world, exploring the relationship between photography and social conditions on the continent.
'We want to form an answer to the stereotypical images of poverty, conflict and famine with which the photographic representation of the continent is infested', according to founder and director of the festival Azu Nwagbogu, a native Lagosian. 'A more nuanced and balanced, well-rounded perspective in which the negative as well as the positive aspects are represented, with a focus on diversity, is what we want to show.' Refreshing, new and engaged, that's what photography at LagosPhoto should be. That way Nwagbogu wants to show his audience what African photography has to offer, not what it lacks. From the expertise of domestic photographers and through the broad vision of their foreign counterparts. By extending to international photographers that work extensively on the continent they allow for a healthy dialogue between local and international artists.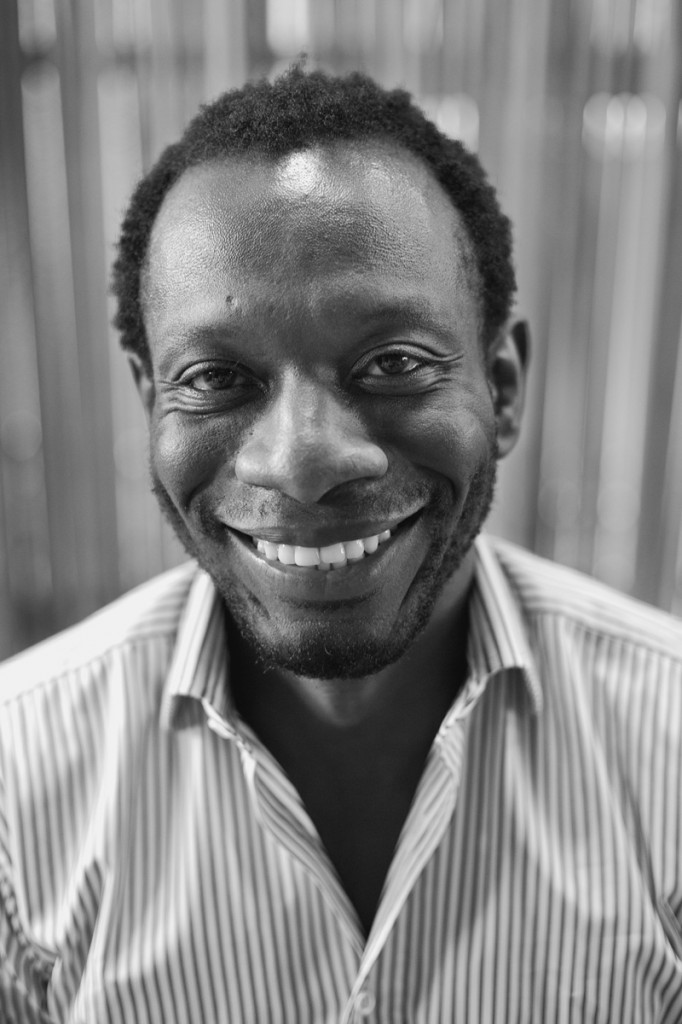 Azu Nwagbogu
With over thirty photographers representing diverse genres as photojournalism, documentary, fine art, fashion and conceptual practices the festival extends outside of its official venue to include outdoor exhibitions in congested public spaces, with the aim of engaging the broader general public with photography. 'As we started LagosPhoto with the predicament of photographers only focussing on the negative sides of Africa in mind, it is refreshing that now we are moving beyond this to focus on broader image-based work that approach fine art and conceptual practices, more on par with the international arts community. I think that negating the negative of African imagery is an important first step, but after that you need to step forward and show what is new and engaging.' Nwagbogu has observed a massive change in the way the continent is represented through photography since the festival started. By focusing on great balanced work others are encouraged to capture these sorts of stories and imageries, which add value and importance.
There is a thriving community of emerging photographers in Nigeria as well as in other African countries who decide to stay local and document the experiences of their environment. 'They of course have the advantage of specific knowledge and an intimate relationship with their surroundings, but also travel and document other cultures and experiences. With the right tools to tell their own stories the can reach great results', says Nwagbogu, who himself is motivated by that progress. 'LagosPhoto is organized by a very small and hardworking team, and each year the festival grows to an unprecedented level. We are focused on creating a community for photography to thrive and it's good to see how interesting that community has become.' With LagosPhoto Nwagbogu is looking to build an institution; an entity that is self sustaining and relevant beyond our days. As for African photography, we knows that it will continue to grow and is are excited to be a part of this growth process. 'Everything in Africa is unique and most of the time very complicated; therefore more exciting and interesting. That makes me humble while also inspiring me in equal matter. Our festival will keep on growing and service the continent.'
Read the original article on This is Africa