You might have heard about the Paris or Milan Fashion Week, but did you know there was an International Festival of African Fashion in Niger? Spanish photographer Héctor Mediavilla went there and explored what fashion means for people in one of the least developed countries in the world.
"Can fashion be a vector for development in a very poor country?" Héctor Mediavilla, a visual storyteller from Barcelona who focusses his work addresses issues relating to the construction of identity in unique human groups asked himself when he embarked on a journey to the International Festival of African Fashion (FIMA) in Niger. He currently spends much of his time devoted to projects with moving images and had the same idea for this project. Mediavilla, who has been a documentary photographer for over 15 years, wants to denounce injustices, which hopefully eventually will shift the understanding of human conditions.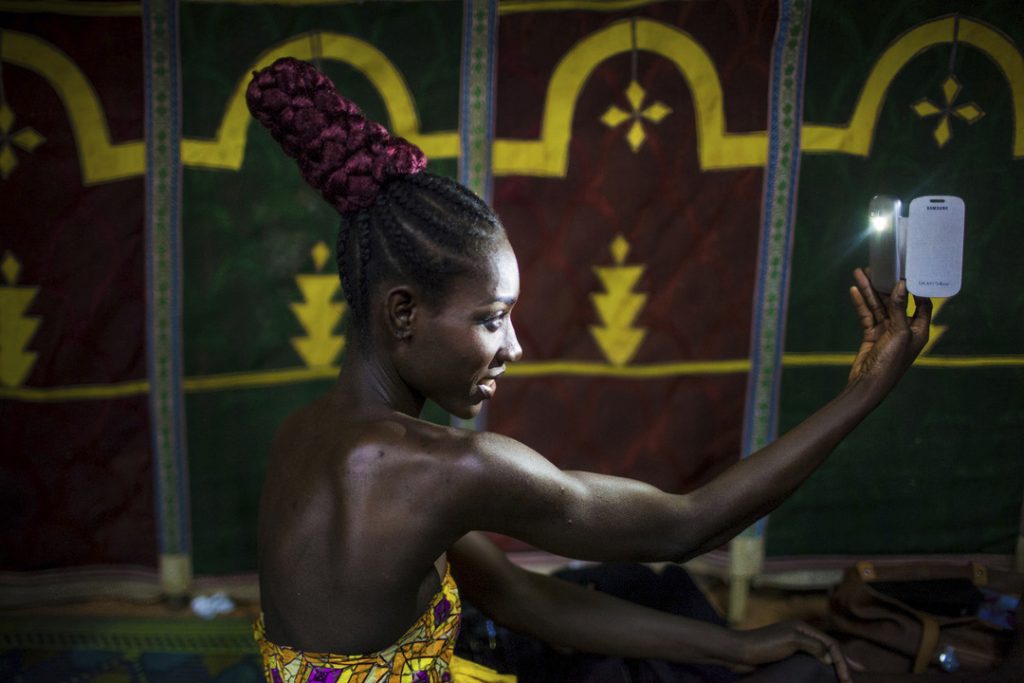 Organiser and fashion designer Sidahmed Alphadi Seidnaly, known as the 'Magician of the Desert', born in Timbuktu, Mali (1957), at least believed so when he founded the festival back in 1998. The Nigerien organised the first edition in Agadez, in the open air of the Sahara Desert. He wanted to bring together African designers and handicraft makers with their international counterparts to promote African cultures, encourage investment, and promote economic and social development. For these efforts he was designated UNESCO's 'Artist for Peace' earlier this year, being recognized for his 'commitment to culture and development at the service of peace and human dignity, for his contribution to the promotion of tolerance and for his dedication to the ideals of the organization'. In his capacity as UNESCO Artist for Peace, Alphadi, who also runs his own foundation to empower women and children in the Sahara region, will work to transform the FIMA into an itinerant event so that the next editions may take place in other African countries, notably Mali and Ivory Coast. He also intends to develop the festival's educational function.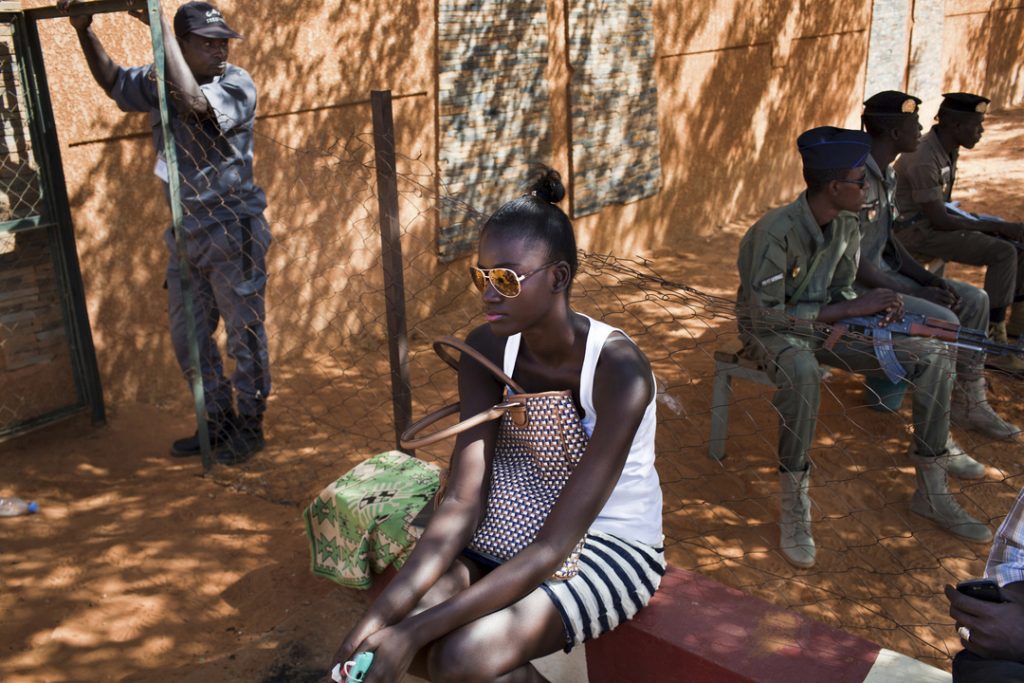 The 9th and last edition of one of the most important cultural events in Niger unfortunately had to take place in a secure area in the country's capital, Niamey, because of recent terrorist activity. After this edition in 2013 it unfortunately hasn't been possible to organise the bi-yearly festival because of the terrorist threat, but perhaps FIMA will be back next year. Mediavilla definitely hopes so, because although he didn't come back with an answer to the question, he did return with enough images to show it might be a possibility. He portrayed two sisters for example, then 17-year old Miriam and 15-year old Nadia, who both share the same dream: to become a top model.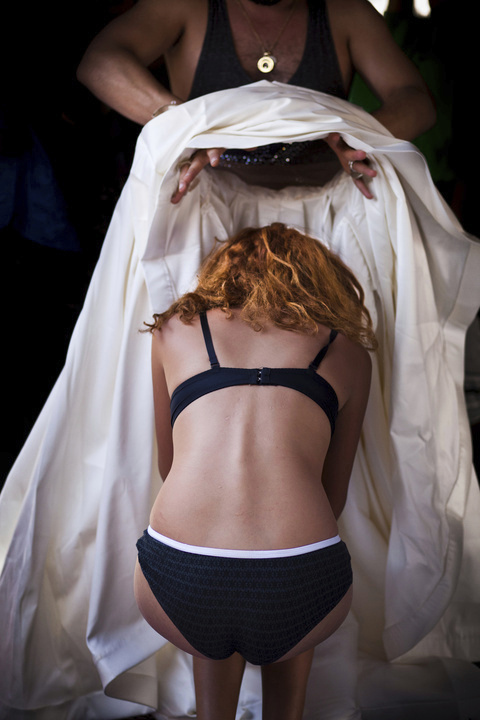 Living in Niger, which ranked last in the United Nations' Human Development Index for the past few years, their possibilities to have a career in modelling are limited and the FIMA is the only platform in their country to start and take their first steps into the modelling world. "They come from a middle class African family", Mediavilla explains, "modelling could just be a hobby for them, but Miriam is taking it serious ever since she was a little girl. She actually begins to suffer from anorexia due to the image she has of top models. Nadia on the other hand, was never too interested in modelling, but due to the interest she awakened in the local industry and the people around her, she is taking the possibility of a career in modelling more seriously."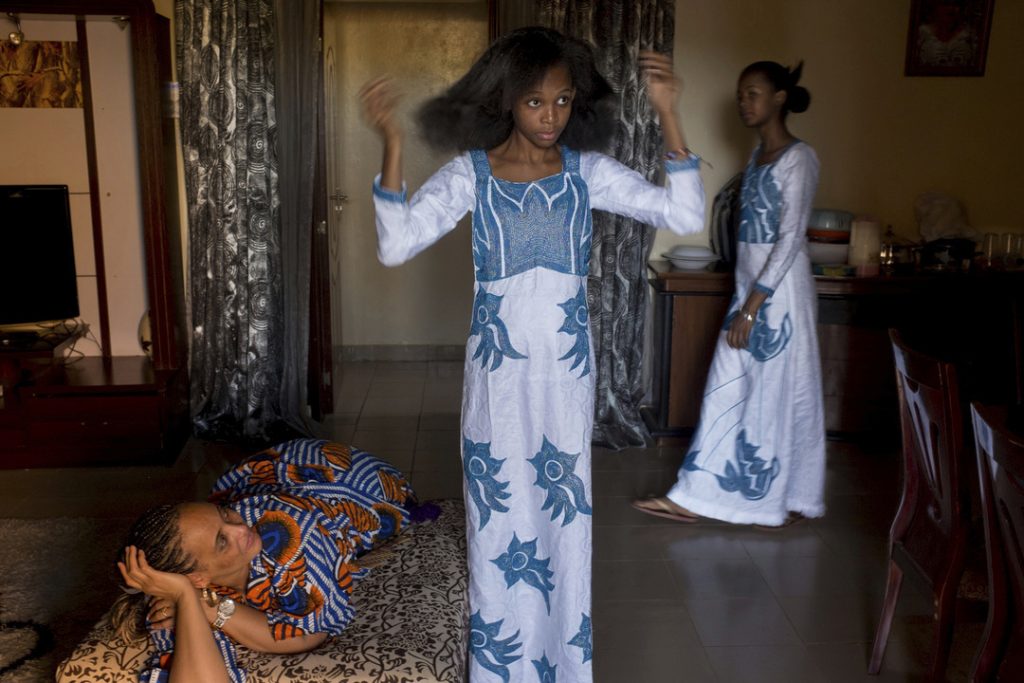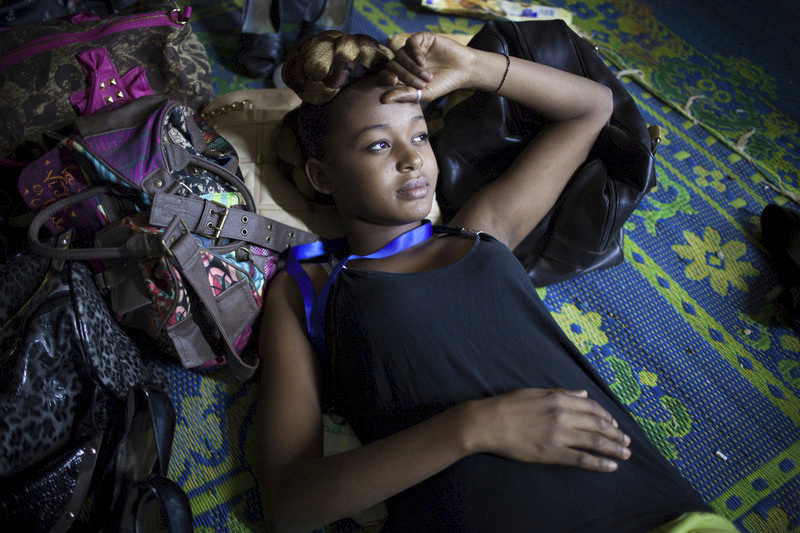 Before Mediavilla got interested in FIMA, he set his eyes on the S.A.P.E: the Society of Ambianceurs and Elegant People in Brazzaville. "At the start of the 20th century when the French arrived in the Congo, the myth of Parisian elegance was born among the youth of the Bakongo ethnic group, who were working for the colonisers. At that time, many considered white men to be superior, due to their sophistication and elegance. In 1922, Grenard André Matsoua was the first Congolese man ever to come back from Paris dressed as a genuine Frenchman. His arrival caused great admiration among his fellow countrymen; he became known as the first Grand Sapeur", he explains. Supported by the respect and admiration of their community, today's Sapeurs consider themselves artists. They add a touch of glamour to their humble environment through their refined manners and impeccable dressing styles. Each of them is unique, each possessing a particular and individualised repertoire of gestures." They all share the same dream: to go to Paris and return to Brazzaville as the ambassadors of supreme elegance.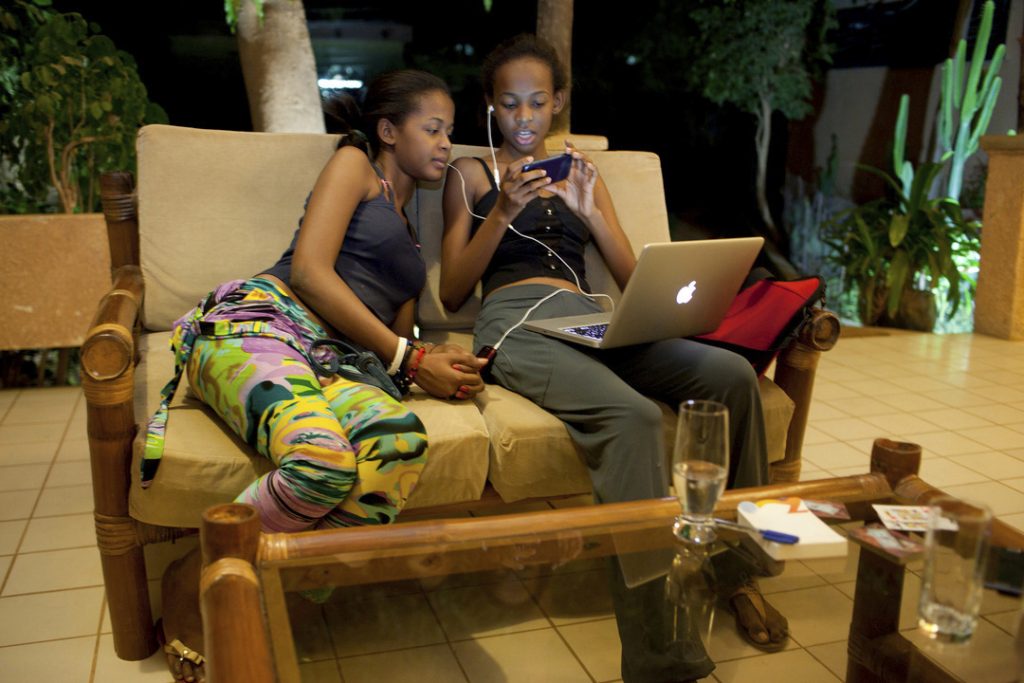 Though Mediavilla didn't have the opportunity to go back to Niger, he does still stay in touch with the two sisters. Just like he does with Ahoua, who was 23-years old when he met her and started modelling when she was 19. It was her second time at the FIMA and she actually makes a living modelling at different other African fashion festivals as well. Next to that she works in a disco. With Niger facing growing Islamisation in recent years, if Ahoua goes out she has to cover her hair. Wearing a miniskirt in the street is forbidden, which makes that she has to live a double life. One of oppression during the daytime and one of freedom at night. Alphadi found this out the hard way: in 2000 for example, his flagship workshop and boutique was shattered by some fundamentalists for making dresses that expose women's body parts in several places. Afterwards, in 2011 just a day before his FIMA event was to kick-start, his workshops in Niamey were set on fire.
With that the fashion festival was caught in the same struggle; on the one hand organising an event that made people from all over the world come to Niger and thus get to know this 'forgotten' country, but on the other not adhering to the strict Islamic rules imposed by insurgents. Just when Alphadi wants the world to realise that 'Africa is not just poverty, fighting and disease – Africa is also art and design', he isn't able to show that anymore. The fact that FIMA offered a unique platform to local designers and models and that their motto is 'Creativity for Peace and Development in Africa', doesn't matter to the ones that say it's against their law. Perhaps the recent elections can bring change in the future and create a safe space for FIMA to relive it's festival.
Read the original article on This is Africa