It might be the refugee crisis across Europe that's making headlines, but it's the people of Western Sahara who have been experiencing a refugee crisis for over 40 years. Last November was the 40th anniversary of Morocco's invasion of Western Sahara, which forced thousands of refugees into the Algerian desert. They are still there today, living in refugee camps, dependent on international aid. Over there, it's the Saharawari women who play a fundamental role in their own, matriarchal, society.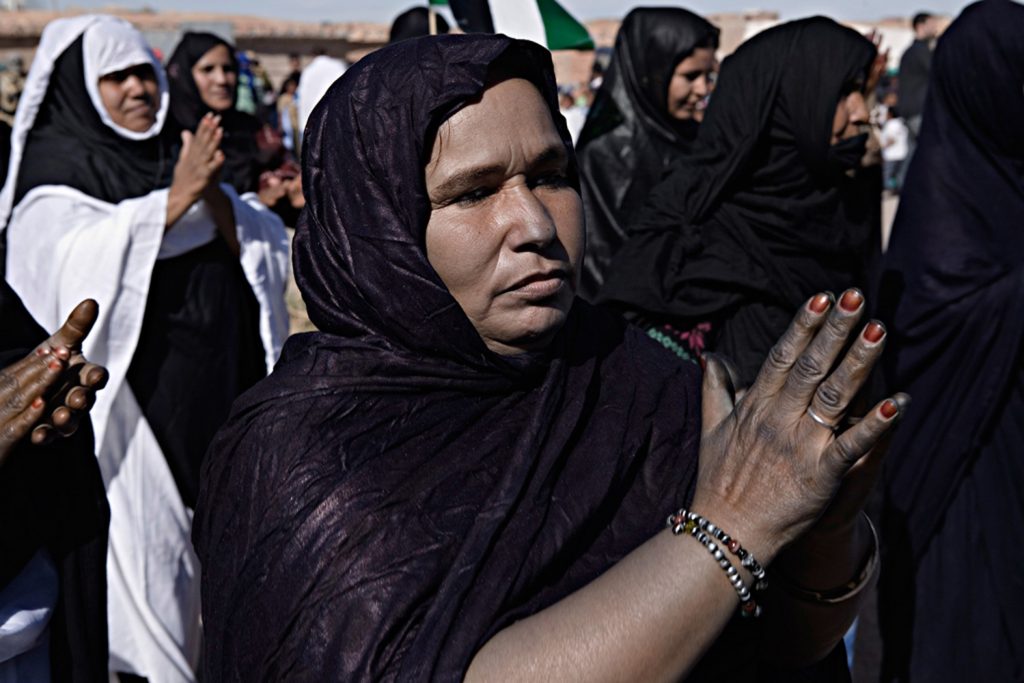 During the war against Marocco (1975-1991), they were been forced to run away in the most hostile part of Sahara desert: the Hammada. Without any kind of help from men, who were been engaged in the battles too many kilometres from there, Saharawi women were been able to grow up the refugees camps, where a part of the Saharawi population is still leaving (about 250.000 persons) to the logistic point of view, through the construction of tends, houses, schools, hospitals as well as political, social and cultural.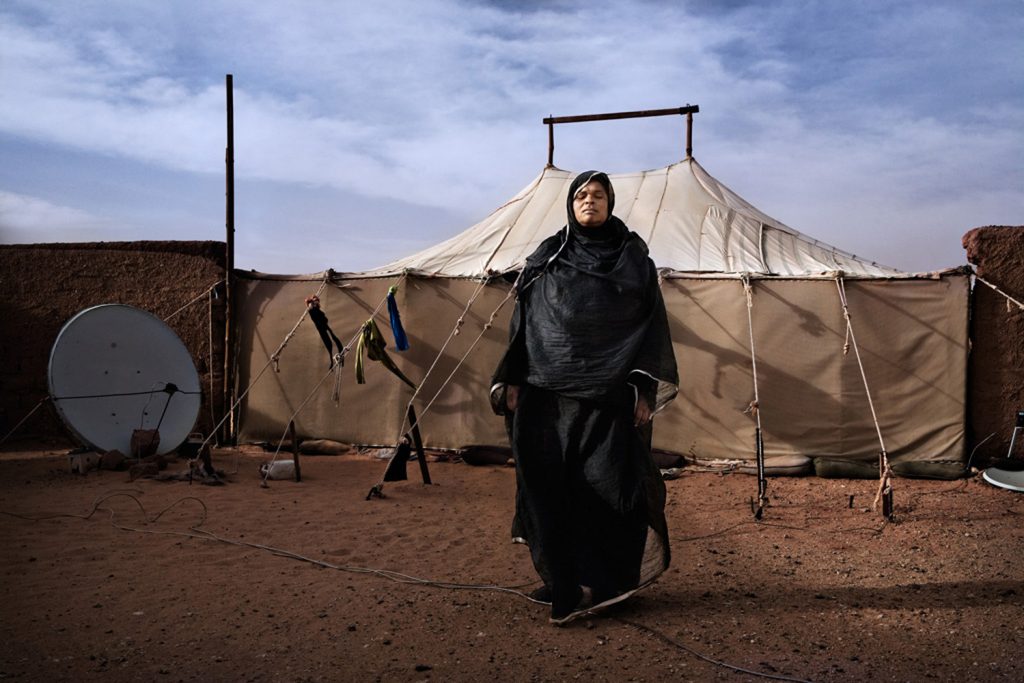 In fact nowadays,most of them exercise important institutional assignments and everyone of them take part at the conventions between women who then are often determinants in many government decisions. They wish their population could return in the territory from where they were forced to go away and where their relatives are still leaving under occupation; they are also divided from a 2400 km wall, full of mines, built by Morocco, just to deny the possibility to the Saharawi people to return to their own country.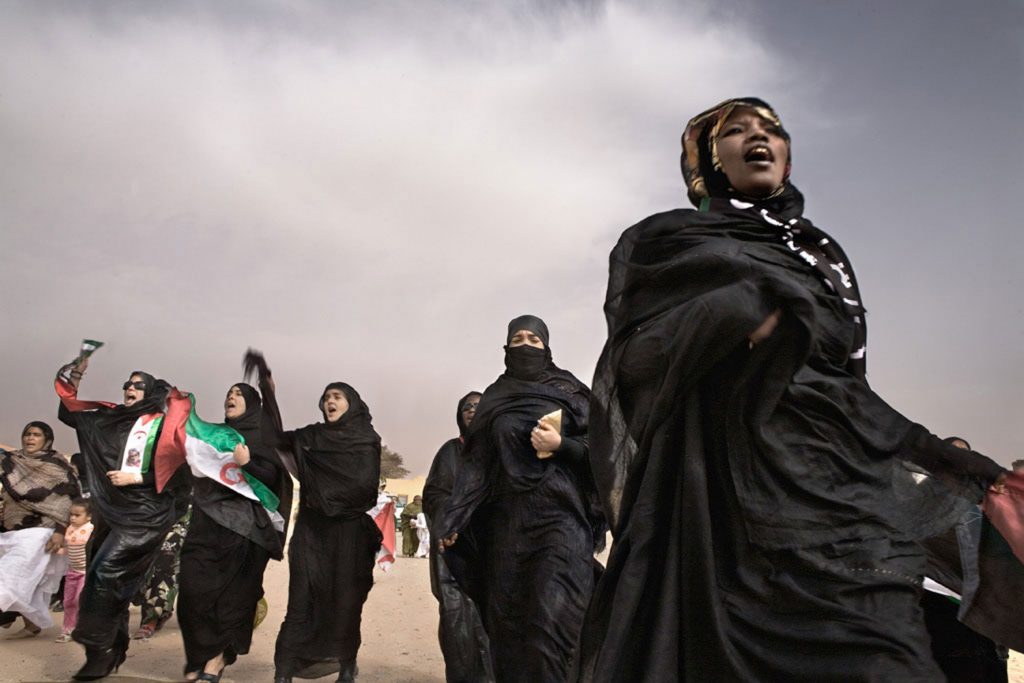 Italian photographer Raffaele Petralla went to visit these women, being a social documentary photographer with a passion for music. When, coincidentally, he was visiting Western Sahara, he heard about a band wanting to perform at one of the refugee camps. "I needed to help them; they were famous musicians", Petralla says. "They just didn't have instruments, so we managed to bring them into the country. We wanted to bring them to a place where they could play their new instruments and photograph them performing." First Petralla therefore had to visit the Saharawi women and ask their permission. Once granted, he started photographing and interviewing the women first. "That's the base of this series. These women are as important to the event as the musicians."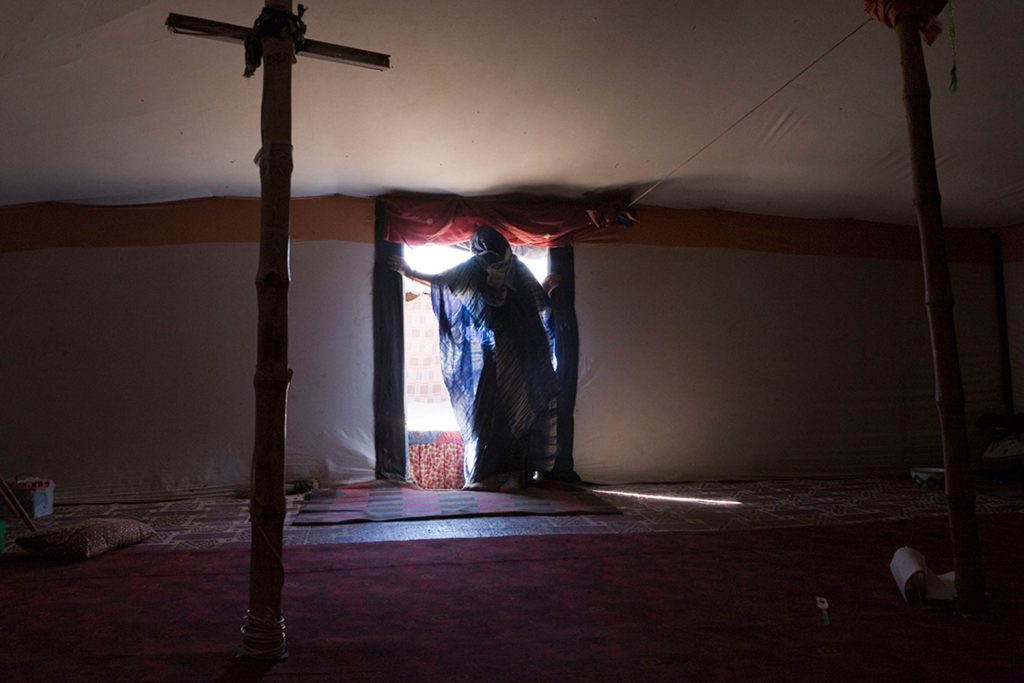 Petralla really wanted to talk to these women privately, without their husbands being around. It's the matriarchal society that otherwise would make it very hard for them to speak their minds. It was their history that interested Petralla in particular, including all the tragedies these women have encountered on the way to the refugee camp. "They build their first tent using their dresses", Petralla explains. "But it was also their future that really interested me. Though all these women shared a remarkable history, they all looked ahead. You could see it in their eyes; full of willpower and persistence."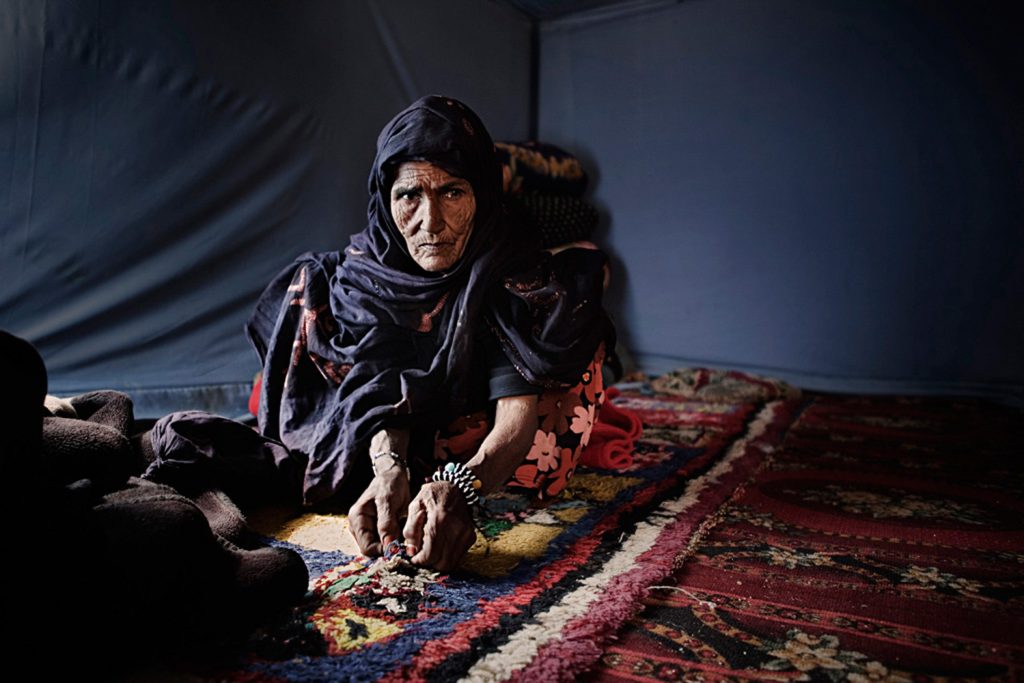 It's quite remarkable that Petralla got to shoot this series, because the Saharawis are an indigenous African people hardly known in the West. Unsurprisingly this was one of the aspects that attracted the photographer in this subject. Of course he needed a fixer, in his case a good Saharawi friend who worked for the band. They grew closer as time progressed, gaining more trust from the women at the same time. Going from one refugee camp to another refugee camp he got to meet more and more women, all agreeing on the band to perform at their camp as well. "And everywhere we had to drink tea first, making the visits longer and longer. First the strong one, then a sweet one and finally an even sweeter one. It became a ritual hours on end."
Yet it took even more time to get all the women to relax and have their pictures taken. Petralla definitely didn't want to just walk in and start shooting; gaining their trust and having them feel comfortable were the most important tasks. Only then would he take out his camera and capture the women in their daily routine. Putting the story together afterwards took him some time, next to the two months it took Petralla to shoot the series, but he admits that it has been more then worth it. "I've decided to also include some landscape images to break up the portrait series. Too many portraits can destroy each other, therefore you need to separate them with a photograph of another subject. This part of the process, which took another month, was hard for me, but in the end I'm very happy with the result."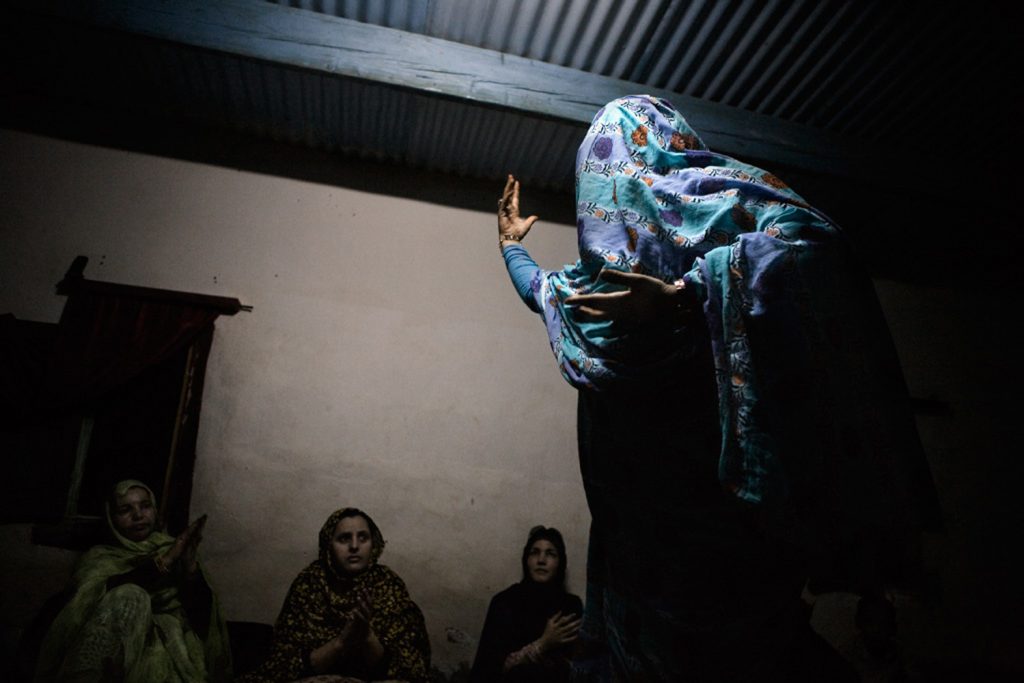 Biography
Raffaele Petralla is a documentary photographer based in Rome. He graduated at Scuola Romana di Fotografia in 2007. His focus is on reporting social, environmental and anthropological issues. He also works like a social worker and educator in emergency reception centres for unaccompanied immigrant minors since 2012. His works are exhibited in many art galleries and photo festivals like Greenwich Heritage Centre and Royal Albert Hall in London, Photoshow in Birmimgam,Banbury Museum & Art Gallery in Oxford, Belfast Photo Festival, Fotoleggendo in Rome. Some of his photographic and video projects have received awards including: Cineteca di Bologna, Visioni doc 2014 1st prize and special mention, Nettuno Tracce Cinematografiche Film Fest 2013 1st prize, honorable mentions on IPA 2014, MIFA 2014 third prize and honorable mention, International Print Exhibition157 2014. He collaborates with media and magazines such as CNN photos, Internazionale, La Repubblica, La Repubblica inchieste, National Geographic, Left Avvenimenti, La nuova Ecologia. From 2015 Petralla is a Member for Prospekt Agency and Ulixes Pictures Collective and working on a documentary photo project in Republic of Mari-El, Russia, about the last pagan population of Europe.
Read the original article on This is Africa